The Software Installs but Won't Launch
There are a number of reasons that the software might fail to launch. If you're encountering this problem, please try the following possible solutions:
Solution 1. Install the program to the default location.
Reinstall the software and install the software to the default location on your harddrive. This will look something like: "C:\Program Files (x86)\Army Counseling Online\[Software Title]\".
Solution 2. Run the program as an administrator.
Try running the software as an administrator. To do this, simply right click the program icon and select "Run as Administrator".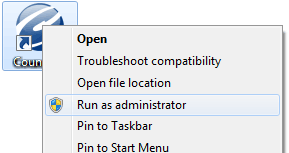 Solution 3. Run the program in compatibility mode.
To run the software in compatibility mode, right-click the program icon, and select "properties"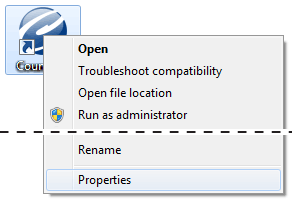 With the properties menu open, select the "Compatibility" tab. Check the box labeled "Run this program in compatibility mode for:", and select "Windows XP (Service Pack 2)" or another later version of Windows from the drop down menu.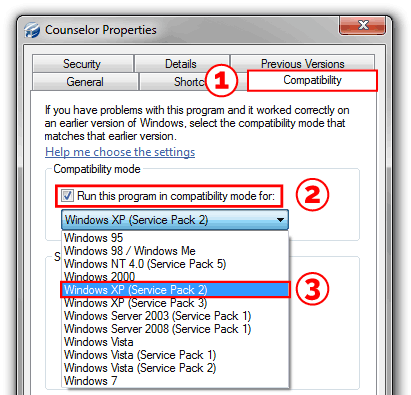 After you've followed the above steps, press "OK" and relaunch the program.