The Software Runs, but My Forms Won't Open
Solution 1. Adobe Reader is not installed, or is outdated.
If your forms will not open, first try installing the most up-to-date version of Adobe Reader.
Download Adobe Reader:
https://get.adobe.com/reader/
Solution 2. Windows is trying to open PDFs in the wrong program.
If your software runs, but your forms won't open, it likely means Windows is trying open a PDF in the wrong program.
To correct this problem, open your Start menu and click "Default Programs".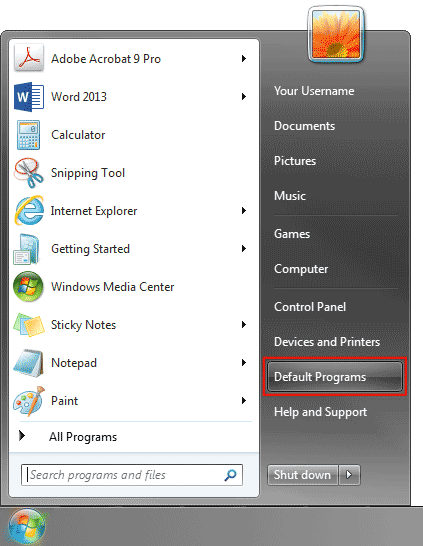 When the "Default Programs" windows opens, select "Associate a file type or protocol with a program"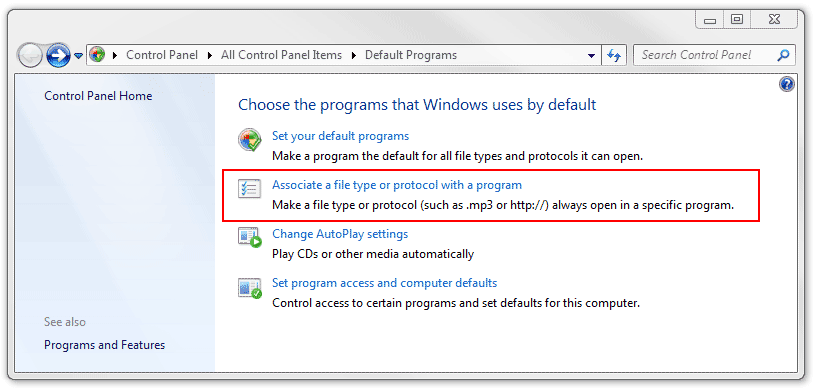 Scroll down until you find the filetype ".pdf", and click "Change program…"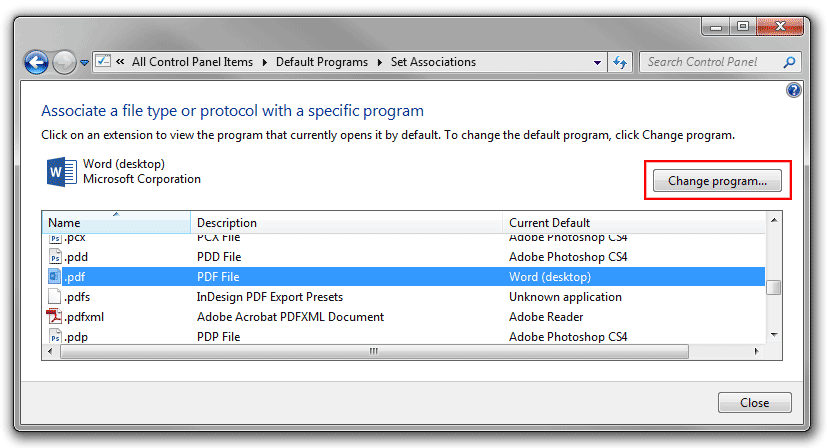 From the window that opens, select "Adobe Reader", and press "OK".
If Adobe Reader is not available in the list, click the the open the "Other Programs" section (highlighted with a blue square in the image below), find and select "Adobe Reader" and press "OK"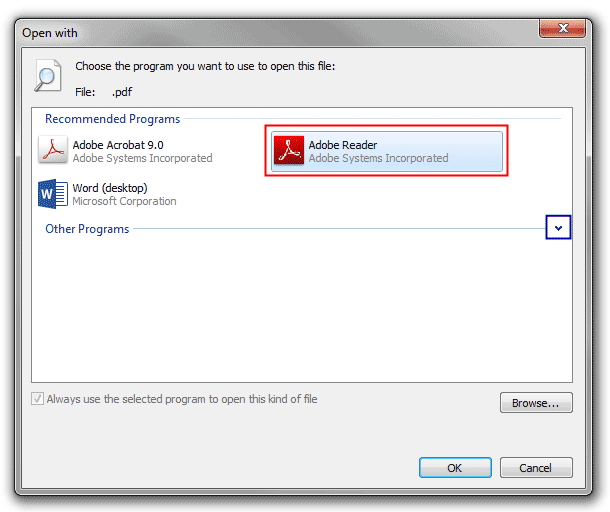 Reopen your software and attempt to open a form. If the forms still do not open, please submit a support ticket at MentorMilitary.com.